De plantaardige zonnebrillen van James Ay zijn een lust voor het oog
De zomer is in volle gang en wij gaan de deur niet uit zonder zonnebril. Duurzaamheid speelt een belangrijke rol in het leven maar op het gebied van zonnebrillen hadden wij nog niet echt een mooie ontdekking gedaan. Tot nu. Waar voorheen de tweedehands brillen lonkten, is ons oog nu gevallen op plantaardige en duurzaam geproduceerde zonnebrillen van James Ay.
Het Deense merk bestaat al even maar is sinds dit jaar ook in Nederland verkrijgbaar. De collectie bestaat uit tijdloze zonnebrillen in verschillende vormen, tinten en materialen waarvan de monturen volledig plantaardig zijn. Deze zijn vervaardigd van 100% biologisch afbreekbaar acetaat. Ook zijn de scharnieren hergebruikt en de verpakkingen gemaakt van gerecyclede verpakkingen. Daarnaast plant het brillenmerk een boom voor elke verkochte bril.
James Ay wil meer geven dan nemen met plantaardige zonnebrillen
De missie van James Ay is: de wereld iets teruggeven. Zodra jij jouw bril thuis krijgt, zie je meteen waar jouw boom is geplant. Naast het feit dat alle materialen voor de zonnebrillen al bestaan, doneren ze ook nog aan Climaider. Wij vinden de missie van James Ay bijzonder goed geslaagd, want het is lastig om als bedrijf je footprint te verminderen.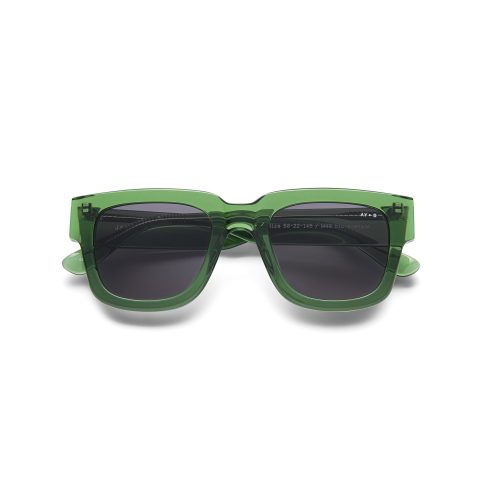 Follow The Sun
Follow the sun. Dit is het motto van James Ay. De naam James Ay komt van James Ayschough, de uitvinder van zonnebrillen. Zonnebrillen zijn zolang ze bestaan gelinkt aan de zon, iets waarvan men toch altijd een euforisch geluksgevoel krijgt. Dit geluksgevoel ervaar je ook met de tijdloze brillen van James Ay, die nog jaren meegaan en waarmee je de mooiste momenten in de zon beleeft.