Serieus, drink dit twee keer per dag en acne verdwijnt
Wie acne heeft weet: het is vaak je grootste zorg. Poe. Je hebt alles geprobeerd maar tot nu toe heeft het je véél gekost en weinig opgebracht. Sterker nog: de meeste producten verergeren huidproblemen alleen maar! Daardoor is je delicate huid nog steeds je grootste frustratie.
Maar wat heeft zin en wat is onzin? Volgens Dr. Carl Thornfeldt van Epionce skincare is het verstandig om twee kopjes spearmint thee per dag te drinken. En dat is goed te doen, vinden wij. Het is overigens niet nieuw, spearmint wordt vaker gebruikt om acne te bestrijden, en van alle mint soorten heeft spearmint de meest antibacteriële werking. Thornfeldt voegt daar nog aan toe dat een studie door The American Academy of Dermatology heeft uitgewezen dat door twee kopjes thee per dag, de acne na een maand al 25% minder wordt. Na drie maanden heb zijn de verschijnselen van acne zelfs voor 51% verdwenen. Nog een voordeel: de kopjes thee hebben geen bijwerkingen zoals veel andere middelen.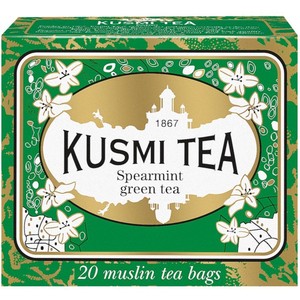 Dus schaf spearmint thee aan en probeer het zelf. Drink braaf twee mokken per dag en baat het niet? Dan schaadt het niet.