The Table presenteert duurzaam en handgemaakt serviesgoed
Veruit het mooiste servies om jouw kookkunsten te presenteren is van The Table. Fair trade servies bedacht in Amsterdam door Stephan Zeijlemaker en Carla Peters. Samen gingen ze op zoek naar ambachtsmensen die volgens de normen van de World Fair Trade Organisation werkten. Carla ontwerpt het prachtige authentieke serviesgoed en vervolgens wordt alles met de hand gemaakt in Azië. Geen enkel item is hetzelfde en dat is juist de charme van handwerk! Borden hoeven niet perfect rond te zijn! En al helemaal niet allemaal hetzelfde. Het liefst hebben wij stapels uniek serviesgoed.
Je snapt dat wij fan zijn van deze o zo uitgebreide collectie met alles voor op tafel. Van een knappe tafel kun je misschien niet eten maar het oog wil ook wat! Bij The Table is overigens niet al het servies nieuw, ook gebruikte items worden gerecycled en zo krijgen schalen, borden en ander moois een tweede, derde of vierde leven. Met deze vintage items tover jij in handomdraai een uniek gedekte tafel tevoorschijn. Want The Table wil je inspireren om de nieuwe items met vintage te mixen. Of je nu gaat voor een majestueuze klassieke of een modern gedekte tafel: alles is mogelijk. Jouw huisgebakken lekkernijen werden nog nooit zo goed geserveerd Mooi toch?
Fair trade, vrij van plastic en klimaatpositief
Nog mooier is de manier waarop The Table te werk gaat. We zeiden het al: er is gezocht naar ambachtsmensen die werken volgens de normen van de World Fair Trade Organization. Glaswerk wordt voor een flink deel geblazen van gerecycled glas. Ook wordt er klimaatpositief geproduceerd wat inhoudt dat de CO2 uitstoot niet voor 100 maar voor 110 procent gecompenseerd wordt. Voor de verpakkingen waarin het servies verstuurd wordt is plastic overbodig. Al met al is dit een goed verhaal aan tafel maar vooral beeldschoon op tafel.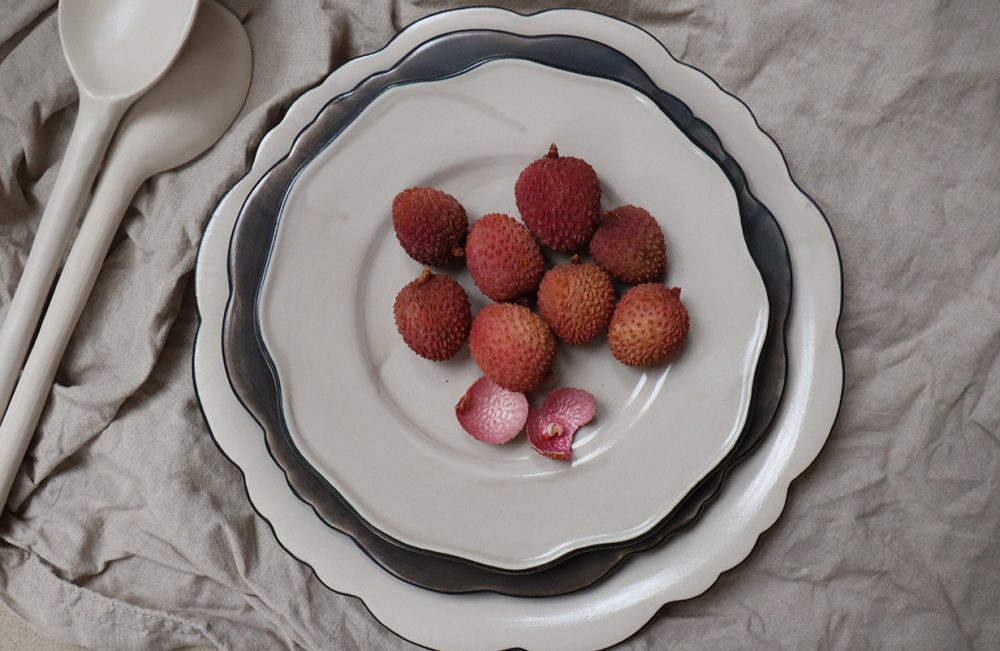 De hele collectie is verkrijgbaar op The Table store.