Herlancering van het merk 'The Kooples' #FUCKKOOPLES
Modemerken komen en gaan, maar het Franse merk The Kooples pijnst er niet over om uit het modebeeld te verdwijnen. Het in 2008 opgerichte merk pakt het anders aan en daarom ze keren terug naar hun roots. Met een nieuw logo en een nieuwe creative director, Capucine Sarfyurtlu, willen ze de komende jaren bestaande klanten, maar ook zeker een nieuwe generatie aanspreken. Vol nieuwe energie herdefinieert The Kooples haar basisprincipes door terug te keren naar hoe het ooit begon. Dit doen ze onder andere met de krachtige boodschap #FUCKKOOPLES. Een tikkeltje rebels, maar wel passend bij de nieuwe visie van het merk. 
De boodschap vat namelijk het complete gedachtengoed samen achter de relaunch. The Kooples was – naar eigen zeggen – ingedut en ze schamen zich niet om dit toe te geven. Daarom willen ze het vanaf nu totaal anders doen door het beste van het merk te combineren met een vernieuwende, eigenwijze visie. Shake things up! Wat we zien is een nieuwe eigentijdse esthetiek die de grenzen tussen mannelijk en vrouwelijk doorbreekt, die alles durft en die alles aangaat.
Voor de eerste najaarscollectie 2022 dook Capucine in de branding boeken en dook daar oude luipaard printjes, veel zwart en perfect gesneden maatwerk op. Zo is The Kooples ooit begonnen en zo zal het merk herrijzen. Scherp gesneden jasjes, mooie jurken en een parade aan prints sieren de lookbooks. Daarnaast is er een unieke all over monogram print van het nieuwe logo gebruikt. Zeg. Dat is nogal een nieuwe kijk op het merk. Wij zijn benieuwd hoe de vervolg collecties eruit gaan zien maar met Capucine aan het roer, komt dat vast en zeker goed.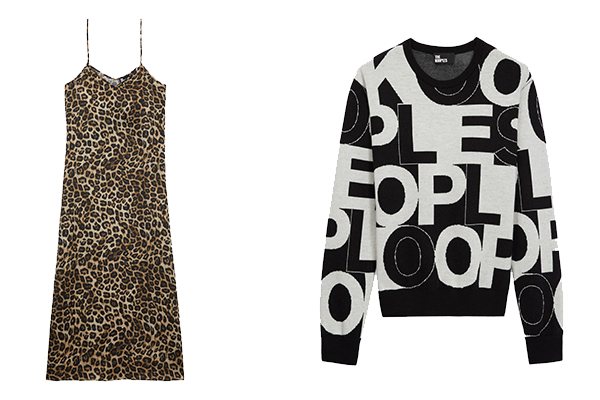 Meer zien? Ga dan snel naar de website van het vernieuwde The Kooples