3 x laagjes in de herfst volgens Ema Tucak van Fabienne Chapot
Herfst is een heerlijk seizoen en de verschillende laagjes mogen weer uit de kast! Dat is een voordeel, want grote kans dat je daardoor je garderobe opnieuw ontdekt. Mocht je hier niet uitkomen dan kun je de nieuwe najaarscollecties kopen. Fabienne Chapot heeft de mooiste collecties en daar wordt met een flink modeteam hard aan gewerkt. Ema Tucak is verantwoordelijk voor de PR en werkt al jaren in de mode. Ze kleedt zichzelf altijd beeldig dus logisch dat wij haar stijladvies enorm waarderen. Vooral in deze periode is het niet altijd even gemakkelijk om snel iets uit te kast te trekken want: warm, koud, warm koud… Herfst komt met wisselend weer en daar kun je je dus piekfijn naar kleden.
1. Durf print op print te dragen
Prints zijn hot en je hoeft dus niet zuinig te zijn als het op prints aankomt. Niks zo stijlvol als een look waarbij je van top tot teen dezelfde print draagt. Draag stoffen zoals zijde, dit draagt super zacht op de huid. Ideaal voor veel mensen die met guur weer een drogere huid krijgen. De kou en regen zijn vaak alles behalve bevorderlijk voor de conditie van je huid.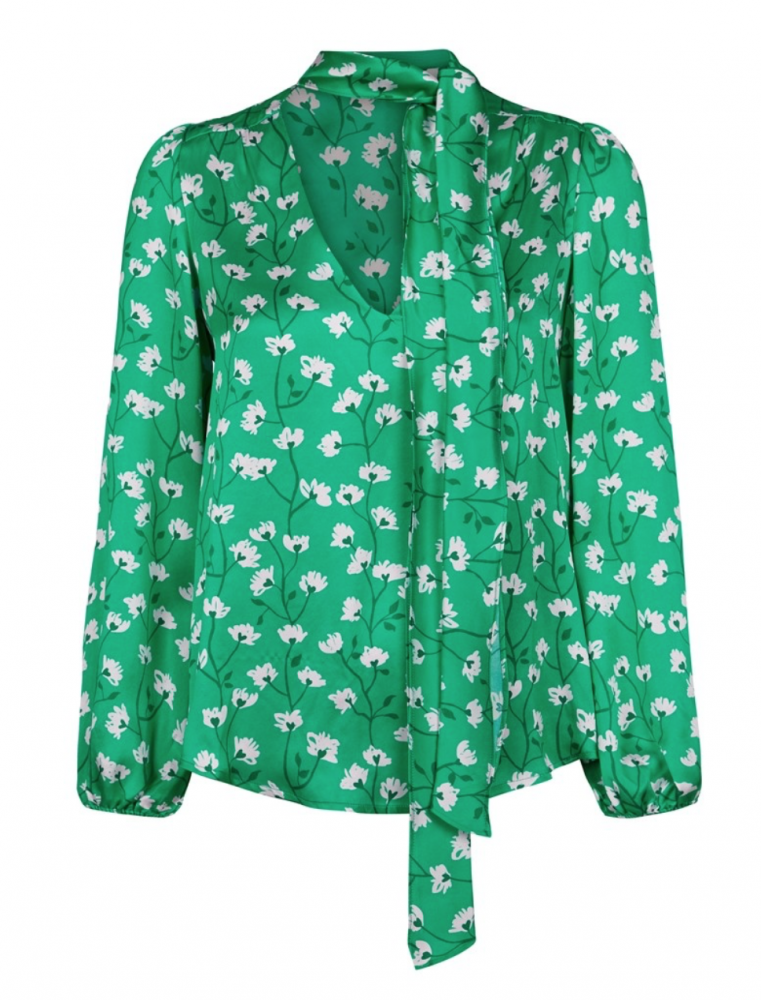 Allie Blouse, €169,99 Fabienne Chapot

Doutzen trousers, €99,99 Fabienne Chapot
2. Neem áltijd een vest of trui mee
Overdag kan het nog erg warm zijn maar 's avonds is het vaak frisser. Kies daarom een outfit die je makkelijk kunt combineren met een vest of trui.


Cognac vest, €179,99 Fabienne Chapot
3. Flatteer je taille
Laagjes zorgen al snel voor een lomper silhouet. Dit kun je voorkomen door kledingstukken met een accent op de taille te dragen óf je creëert zelf een taille met bijvoorbeeld een leren riem over je vest of je jasje. Speels, creatief en stijlvol!
Riem, €49,99 Fabienne Chapot