Bijkomen bij Pure Me Retreats, Zeeland
Als je door een moeilijke break-up heen gaat, heb je behoefte aan rust. Deze zomer eindigde na vier jaar mijn relatie, en dat niet op een hele fraaie manier vanuit zijn kant. Na al het geregel met spullen, de boosheid, het verdriet en het afscheid nemen, had ik een enorme behoefte er even uit te gaan. Die mogelijkheid kwam er: Pure Me Retreats, een 20 & 30 something retreat in het pittoreske Mariakerke in Zeeland. Ik mocht een weekend komen logeren en genieten van massages, yogalessen en heerlijk eten. Een beter moment was er niet!

Pure Me Retreats richt zich op vrouwen: mommies, mommies to be en 20's & 30's. Oprichtster Mandy wil vrouwen een weekend of week bezorgen waarin ze zich helemaal kunnen ontspannen, alle vragen mogen stellen over bijvoorbeeld het moederschap en de ruimte geven om ze even helemaal tot zichzelf te laten komen. Haar man Ken zorgt iedere dag voor heerlijk eten!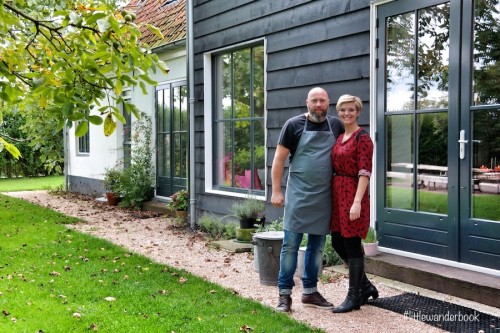 De lunch en het diner zijn iedere dag één groot feest. Ken maakt de heerlijkste gerechten, die hij zo in een chique restaurant zou kunnen serveren. High class comfort food! Heerlijk! We genieten van vissoepjes, huisgemaakte tonijnsalade, ovenschotels met zoete aardappelen, halloumi & Turkse Sucuk (worstjes) en mosselen. Ik moet die recepten ook hebben!


Overdag hebben we veel vrije tijd en lees ik een boek bij de open haard, slaap ik een beetje en maak een ontspannnende plattelandswandeling in de buitenlucht tussen de koeien en weilanden. Wat een rust! Ik kan me niet herinneren wanneer ik voor het laatst overdag heb geslapen.

Pure Me Retreats voelt als een warm bad. Alsof iemand je een weekend lang heeft geknuffeld. De warmte van de open haard, het heerlijke eten, de massages, de yoga & de prachtige locatie zorgen voor een ultiem ontspanningsweekend!
Lees het volledige artikel op www.littlewanderbook.com!