3 x eigentijdse mondverzorging
Je gebit en de verzorging van je tanden en tandvlees is enorm belangrijk. Daarom vind ik het best gek dat we niet verder kijken dan de tubes tandpasta in de lokale supermarkt. We besteden grof geld aan de tandarts, vooral als er iets mis is met je gebit. Om dit te voorkomen moeten we er goed voor zorgen en dit kan op verschillende manieren. Wij onderzochten mondverzorging op een unieke manier:
Selahatin
De mondverzorging van Selahatin is alles behalve gewoon en zelfs artistiek te noemen. De kunst van het tandenpoetsen hebben ze in ieder geval onder de knie want de Collection No1 bestaat uit drie unieke whitening tandpasta's: Amorist, Escapist en Hypnotist. De tandpasta's komen in een speciaal voor Selahatin ontworpen aluminium tube. Stuk voor stuk complex, ingewikkeld dynamisch met een vleugje mysterie. De formule bevat fluoride en antioxidanten, een zeldzame verschijning in tandpasta. Daarnaast bevatten de Selahatin tandpasta's ook betaïne, een bestanddeel dat een droge mond tegengaat en edelweiss extract, een ingrediënt met ontstekingsremmende eigenschappen dat een bacteriële disbalans herstelt. De formule is dermatologisch getest, vegan en gescreend door de Swedish Dental Association.


Selahatin, €17 via Skins Cosmetics
Magic Mud
Magic Mud tandpasta bestaat uit natuurlijke ingrediënten die ervoor zorgen dat verkleuringen door wijn of koffie snel verdwijnen. Het resultaat zijn stralend witte tanden op een natuurlijke en veilige manier. De resultaten zijn klinisch bewezen en er wordt geen gebruik gemaakt van fluoride, SLS of Glycerine. Verkrijgbaar in de smaken pepermunt, Spearmint of Kaneel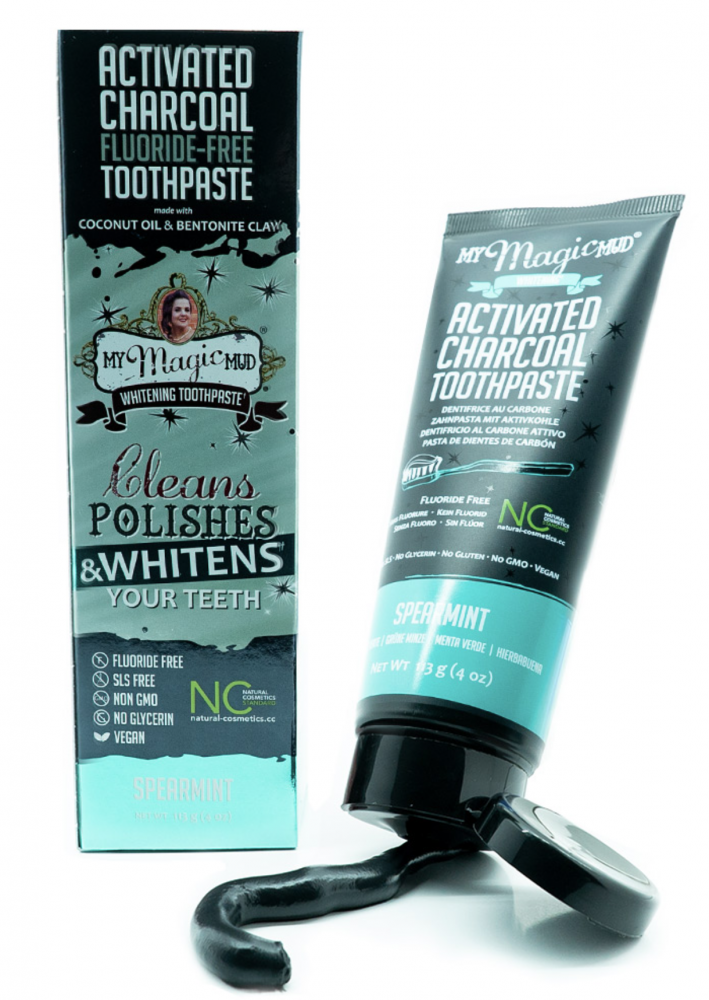 My Magic Mud tandpasta, €12,99
Aesop Toothpaste
Uit een mooie mintgroene tube komt de tandpasta van Aesop op jouw tandenborstel terecht. Een lust voor het oog en een aanrader voor een goede mondhygiëne. De fluoride-vrije formule bevat milde schuurmiddelen om te polijsten, duindoorn voor de effectieve kalmerende eigenschappen en Wasabia Japonica (wasabi-extract) voor de antimicrobiële eigenschappen ter voorkomen van plakvorming. Door de essentiële oliën van kardemom, anijs, groene munt en kruidnagel heb je langdurig een fris gevoel in jouw mond.

Aesop Toothpaste, €11 via Skins Cosmetics
Lees ook: niet flossen kan je gezondheid op een negatieve manier beïnvloeden.