Samenwonen? Jij erin betekent die lelijke zooi eruit!
Eindelijk is het zover, jij en je lief hebben besloten om samen een huis te betrekken. Je loopt met je hoofd in de wolken, totdat je je bedenkt dat ook zijn spullen in jouw huis komen te staan. Niks mis mee, maar sommige mannen bewonen een heuse man cave. En daar kom je zo nu en dan spullen tegen die jij liever linea direct bij het oud vuil gooit.
Uiteraard moet de man zich ook thuisvoelen in 'jullie' huis, maar uit ervaring weet ik dat smaken soms mijlenver uit elkaar liggen. Gelukkig ben ik zelf niet tegen een foeilelijke lamp gelopen, maar vriendinnen hebben het soms niet makkelijk als ze ongezien grote knuffelbeesten of andere ongewenste spullen het huis uit smokkelen. Vooral de onderstaande items zorgen voor de nodige opheffing:
De stoel met vier benen
Waar haalt hij dit vandaan?
Een bierklok
Als hij bier drinkt vergeet hij de tijd toch!

De voetbal(salon)tafel
Dit snap jij niet helemaal, deze tafels toch onhandig? En mooi is 'ie ook niet.

Een enge koelkast
Weg ermee!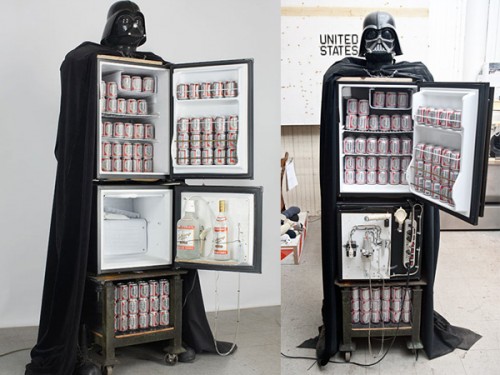 Pac-poef
Toegegeven: Pacman is best leuk, maar deze poef? Nee!


Een chille lounge-chair 
Op een mooie bank kun je ook lekker zitten!

Wall of fame – eh – shame 
Niet een, maar meer dan tien van deze unieke foto's sieren zijn muur. Help!


En wat is dit??
Binnen roken is vanaf nu ook niet meer gedogen!



Z'n auto midden in de woonkamer
Gelukkig komt dit niet zo vaak voor…

Monsterlijk aan de muur
Een gewei zou niet misstaan, maar waar heeft hij dit beest nou weer vandaan?

Rare lampen
Lavalampen of andere rare sierlampen kosten alleen maar stroom.


Z'n swarovski verzameling
Jep, een hele glazen kast vol!


Het dartbord 
Niet in de schuur, maar midden in de woonkamer.


En nog meer muurkunst 
Prima voor vrijgezelle mannen, maar nu zijn jullie samen!


En een subtiel aquarium
Van drie meter, dus net zo breed als de kamer.

Gordijnen? Hij heeft een vlag
Hij houdt van zijn vaderland en stopt dat niet onder stoelen of banken.

<
Ik dacht het niet!
Wat is geweest, is niet meer.