4 films die je moet kijken al is het maar voor de beeldige kostuums
Mode is altijd een inspiratiebron geweest voor het nodige moois op televisie. Dus als kostuums centraal staan in een film, dan spitsen wij ons oren.

Deze komt uit de film Artemisia, gebaseerd op een waar gebeurd verhaal over een schilderes tijdens de Renaissance. Het werk van de jonge schilderes werd niet gewaardeerd in die tijd terwijl het prachtig was. De kostuums zijn erg krachtig en passen in het verhaal. Ingesnoerd in een korset en gehuld donkere kleding komt het personage de dagen door. Deze kleding laat precies hoe de schilderes zich voelde in tijden waar vrouwen niet succesvol konden zijn.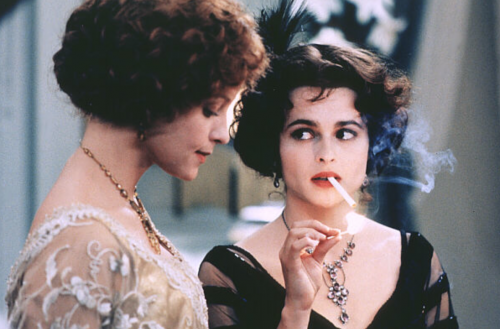 Wings of the Dove was een van Helena Bonham Carter's eerste grote rollen. De film speelt zich af in 1900 en de kostuums zijn beeldig. Er was iets elegants en complex aan alle outfits en eigenlijk moet je deze film vaker dan eens zien.


Jawel. In de film Dracula is ook hard gewerkt aan de outfits waar de acteurs zich in hullen. Keanu Reeves in z'n pak laat menig vrouwenhart smelten en na het zien van deze film kreeg iedereen opeens een voorliefde voor de gothic stijl.


De combinatie van de kostuums en het acteerwerk van de jonge Cate Blanchett maken dat je Elizabeth meer dan eens moet zien. Wat een prachtige historische kostuums zien we hier!