De beste cadeaus om december een beetje mooier te maken
December is in aantocht! Dit betekent veel gezelligheid, liefde, familie en oké… ook een beetje cadeaus. Alleen wat zijn leuke gifts om te geven? Wij gingen op onderzoek uit en kwamen heel wat must-haves tegen.
Prachtige kleuren
Shiny eyes die sprankelen? Dat kan! Indrukwekkend als een storm, bestaat dit prachtige op maat gemaakte palet uit vier matte tinten, twee glanzende tinten en drie tinten verrijkt met glitters, en neemt je in een oogwenk mee op een reis langs zandduinen en roze luchten.


Desert nine, €29 &OtherStories
Goddelijke geuren
Geuren prikkelen de zintuigen en zorgen voor ontspanning. Een geurkaars is in de maand december dan ook een zeer welkom cadeau.


Geurkaars 'Courage des Bois', vanaf €19 via Marie-Stella-Maris
Charm for Change
Geven in de breedste zin van het woord: Pandora lanceert samen met UNICEF en Millie Bobby Brown de campagne Charms for Change. Deze speelse charms staan voor het ontwikkelen van een eigen identiteit voor kinderen die opgroeien in een onveilige omgeving, zonder opleiding of bescherming. Geld inzamelen om deze basisbehoeften te creëren is hard nodig. Draag jij daar een steentje aan bij?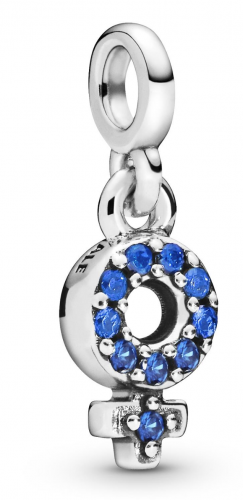 Charms for Change, €15 via Pandora en de gehele opbrengst gaat naar UNICEF
Nooit meer dorst


Deze minimalistische en stylish glazen drinkfles van Dopper zorgt ervoor dat jij nooit meer dorstig bent.
Dopper glass, €19,51 via Dopper
Ready to detox?
Met dit masker voor je oksels ruik je altijd fris! Dit detoxmasker is jouw bestie wanneer je overstapt op natuurlijke deodorant. Het onttrekt onzuiverheden en afvalstoffen.


Girl Smells Underarm Detox Mask, €36 via BEAUTSY
Altijd lekker ruiken
Een parfum is een luxe cadeau maar een travel spray is net iets haalbaarder en misschien nog wel leuker om te geven. Want dit mini parfum gaat zo mee in de tas!


'Not a Perfume Travel Spray, €25 (7.5 ml) Juliette has a Gun via Skins Cosmetics