3 Cocktailtrends om direct dorst van te krijgen
Dit.is.leuk! Althans als je net als ik van cocktails houdt, want de cocktailscene zit niet stil. Nu rijkt mijn cocktailkennis niet bijzonder ver, maar vandaag de dag gaat het verder dan het bestellen van een Bloody Mary of James Bond all-time favourite 'Shaken, not stirred' Vodka Martini. Met behulp van wetenschappelijke snufjes wordt de manier waarop we cocktails consumeren opnieuw uitgevonden. Een tendens in de alcoholbranche die perfect past binnen de 'minder maar beter'-mentaliteit. Graag neem ik je kort mee in de wondere wereld van de huidige thuis-niet-na-te-bootsen cocktailtrends die (natuurlijk weer) opploppen in Amerika. 
Trend #1: Instagramwaardige cocktails 
Alles voor de likes, ook in cocktailland. De meest unieke brouwsels worden door bartenders samengesteld om er een zo gaaf mogelijke show van te maken. Mocht je eens in LA zijn, ga dan zeker langs bij een van dé cocktail trendsetters: The Bazaar! Hier vind je een van 's werelds meest innovatieve cocktailproeverijen. Denk bijvoorbeeld aan een Ben Franklin geserveerd in een soort 'melkpak' of een Caipirinha die met vloeibare stikstof is gekoeld en omhuld is met mist. Hoe fotogeniek is dit!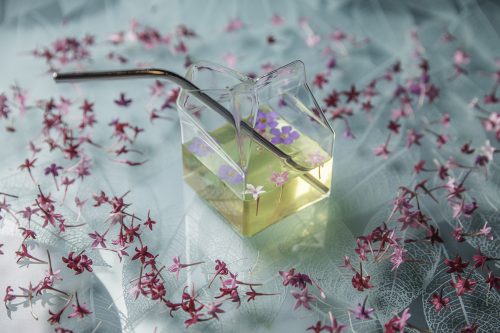 Trend #2: Cocktails die al je zintuigen prikkelen 
Lekker hoor een cocktail proeven, maar wat gebeurt er als al je zintuigen tegelijkertijd worden geprikkeld? Dan krijg je dus wat ze bij London's Berkeley hotel hebben, een zogenoemde 'Out of the Blue' experience. Dit met een 'Hospitality Project of the Year' award bekroonde project wil je meemaken! Dit is waar de wetenschap zich inmengt in de cocktailwereld. Met maximaal drie anderen mag je een kubusvormige sensorische cocktailspeeltuin betreden. Op de muren worden animaties getoond, je hoort bijpassende geluiden en moleculaire geuren vullen de ruimte. Zie je bijvoorbeeld een afbeelding van een ananas verschijnen, dan gaat je cocktail fruitiger smaken. Je kan je lol op!
Trend #3: Closed loop cocktails
Hier had ik dus nog nooit van gehoord: closed loop cocktails. Ook bartenders zijn zich anno 2018 steeds bewuster van duurzaamheid, en de bijdrage die zij kunnen leveren. Elk element in dit type cocktail wordt in eigen huis gemaakt én gerecycled. Maar qua duurzaamheid in de barindustrie kan je ook al denken aan het niet weggooien van een uitgeperste citroen. Steeds vaker wordt er bijvoorbeeld een siroop van gemaakt, zodat werkelijk waar alles uit dat kleine gele schilletje wordt gehaald. Of wat dacht je bijvoorbeeld van geen plastic rietjes gebruiken, maar deze vervangen door papieren…of het dunnen buisje überhaupt lekker weglaten?
Photo credits
Foto 1: Bazaar Flight, Ben Franklin's Punch. Photography by Dustin Downing

Foto 2: Out of the Blue at London's Berkeley hotel