Lange reis voor de boeg? Maak het jezelf zo comfortabel mogelijk
We vertrekken bijna naar Bali! Reizen naar Bali vind ik heerlijk, behalve de vlucht want wat is het lang vliegen! Dit lang stil zitten kan best pittig zijn maar gelukkig zijn er wat kleine dingen die je kunt doen om je vlucht aangenamer te maken.
Draag losse kleding
Kies je reiskleding zorgvuldig en vooral op een lange reis. Voor vrouwen zijn leggings met een oversized trui erg comfortabel!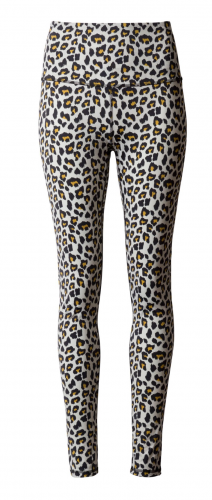 Yoga legging leopard, €109,90 10 Days
Draag laagjes
Lange vluchten wisselen nogal eens van temperatuur. Dan staat de verwarmingen weer te loeien en nog geen uur later bevries je door de airco. Kies daarom voor laagjes. Draag een lange broek met daarop een t-shirt én een trui. Overweeg om nog een jas of sjaal mee te nemen voor het geval dat het écht freezing wordt dan ben je helemaal gedekt! Die sjaal is bovendien erg multifunctioneel en dient tijdens de reis zelfs als deken!
Cotton Sweatshirt, €99,90 10 Days
Neem een nekkussen mee
Een nekkussen is zeker niet het allercharmanste reisartikel, maar je nek zal je dankbaar zijn. Bovendien slaap je waarschijnlijk stukken sneller met zo'n ding!
Oordopjes
Het immer aanwezige gezoem van de vliegtuigmotor kan je onrustig maken. Geluiddempende koptelefoons of oordopjes houdt niet alleen het achtergrondgebrom tegen, maar ook andere geluiden die je wakker kunnen houden zoals huilende baby's.
Vergeet je nagelvijl niet!
In de droge lucht is de kans dat een nagel breekt stukken groter! Een simpele nagelvijl is dan je redder in nood en voorkomt irritaties door gebroken nagels.
Hydrateer
Drink voldoende water (en juist geen alcohol!) en zorg ervoor dat je een mini formaat moisturizer én handcrème op zak hebt. Deze alles in een travel set van MÁDARA helpt je de vlucht door!
Fab Skin Jet Set, €35 MÁDARA